Last week, The Provincetown Business Guild hosted its 45th annual Carnival on August 12–19, 2023. This year's theme, Land of Toys, was celebrated with live entertainment, a 5K run, parties, a gallery stroll, costume contests, the Carnival parade, and much more…
Started in 1978 by a group of gay innkeepers who wanted to invigorate the Provincetown community, Carnival, now one of the largest LGBTQ+ celebrations in the US and the largest event on Cape Cod, celebrates the town's creative legacy and history as an oasis for the gay community.
"It's an honor to produce Cape Cod's largest annual event and such an integral celebration to the history of Provincetown and the Provincetown Business Guild," said Stephan Hengst, executive director of the Provincetown Business Guild. "We are excited to commemorate 45 years of creativity, community, and Carnival excellence as only Provincetown can."
Carnival kicked off on Sunday, August 13, with the Feet Over Front Street 5K Carnival Run/Walk. The event honored Commercial Street's original name (Front Street), which dates to 1880.
Later that day, attendees set sail with Bay State Cruise Company for the Disco Duck Carnival Cruise. This cruise and dance party featured three hours of spinning under the sun by DJ Andrew Haig alongside New York City's golden-era icon and Black trans advocate, DJ Lina Bradford.
Carnival opening day continued into the night with the Toy Chest, the official Carnival Opening Party at the Crown & Anchor, where the best Land of Toys looks won a cash prize and a spot aboard one of the PBG's Carnival Parade floats.
Carnival Monday brought a one-of-a-kind aquatic experience at the Brass Key Guesthouse: Malibu, its annual legendary pool party. Hosted by Paige Turner, this sold-out event featured DJ Edil Hernandez on the decks.
On Tuesday, August 15, a Carnival classic returned to the Watership Inn. Established in 1979, its renowned Carnival party made a triumphant comeback with one of Ptown's favorite entertainers, the incomparable Miss Richfield. This backyard bash featured food, games, an open bar, and a performance from Miss Richfield herself.
Attendees enjoyed fabulous drag artistry by Alyssa Edwards at Provincetown Town Hall for a night of comedy, storytelling, glamour, and gag-worthy looks.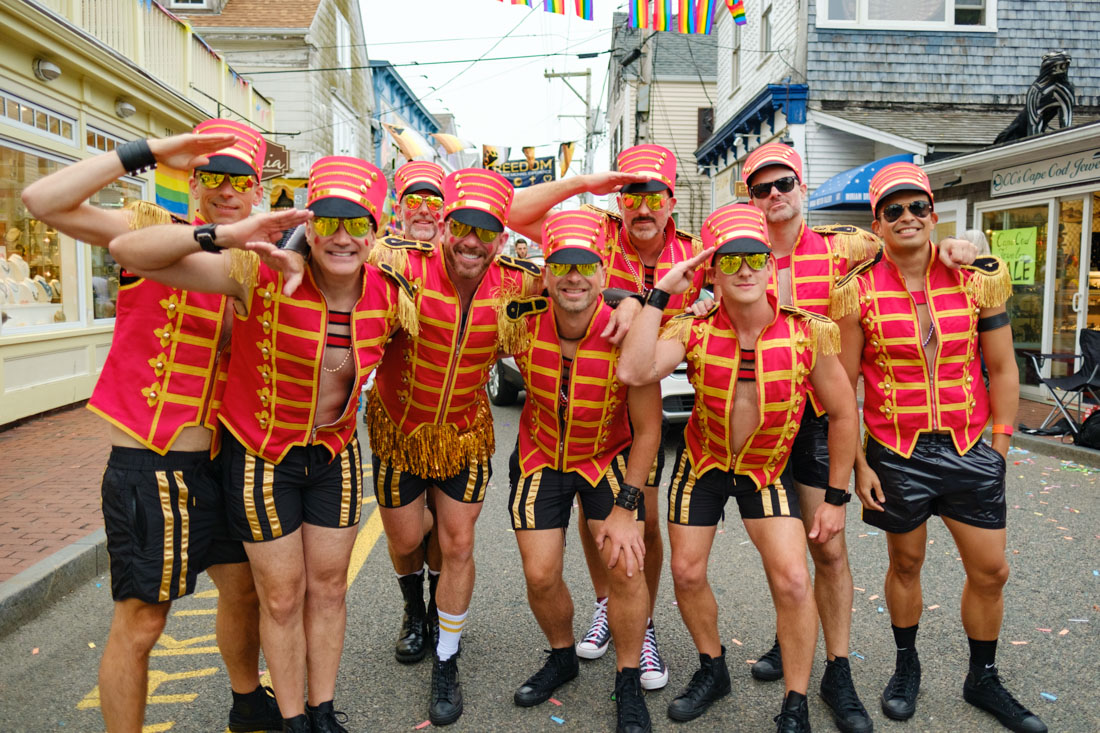 On Thursday, August 17, visitors and locals poured into Ptown for the 45th Carnival Parade showing off their incredible costumes inspired by the Land of Toys theme.
Winding its way down Commercial Street, the procession of floats and walkers was led by Grand Marshal Jason Carter, also known as drag artist Monica Moore. Jason was thrust onto the national stage when the drag queen story hour he was hosting (as Monica Moore) at the Taunton Public Library was interrupted by a group of neo-Nazis. Jason bravely continued to read over the heckling and taunts while remaining aware of the potential dangers to himself and the attendees.
Additional dance parties during Carnival included the Legend of the Pied Piper: Mouse Trap, a pop-up girl party at the Provincetown Brewing Co., Tugboat dance party at A-House, Dollz World hosted by model, performer, and original club kid, Amanda Lepore at Red Room, the Rainbow Light-Bright Rave at Red Room, My Little Bro-ni Beer Fest & Dance Party at the Provincetown Brewing Co., and Exit Through the Doll Haus: The Official Carnival Closing Party at the Crown & Anchor.
The Gallery Stroll, Carnival Bingo, and Camp Provincetown: Carnival Boy Beach Tidal Pool Foray with the National Park Service round out this year's Carnival schedule.
The week included events for those interested in health and wellness, in addition to or instead of parties and live entertainment. The Feet Over Front Street 5K was a fun and sober way to kick off Carnival Week; the Yoga Joint offered multiple styles of Yoga classes throughout the week, including fluid flow, fiery flow, and energizing Kundalini; Helltown Fitness offered shred and strength classes at the Crown & Anchor; or attendees could rent a kayak or paddle board from Coyote Kayaks. Carnival Week truly offered something for everyone.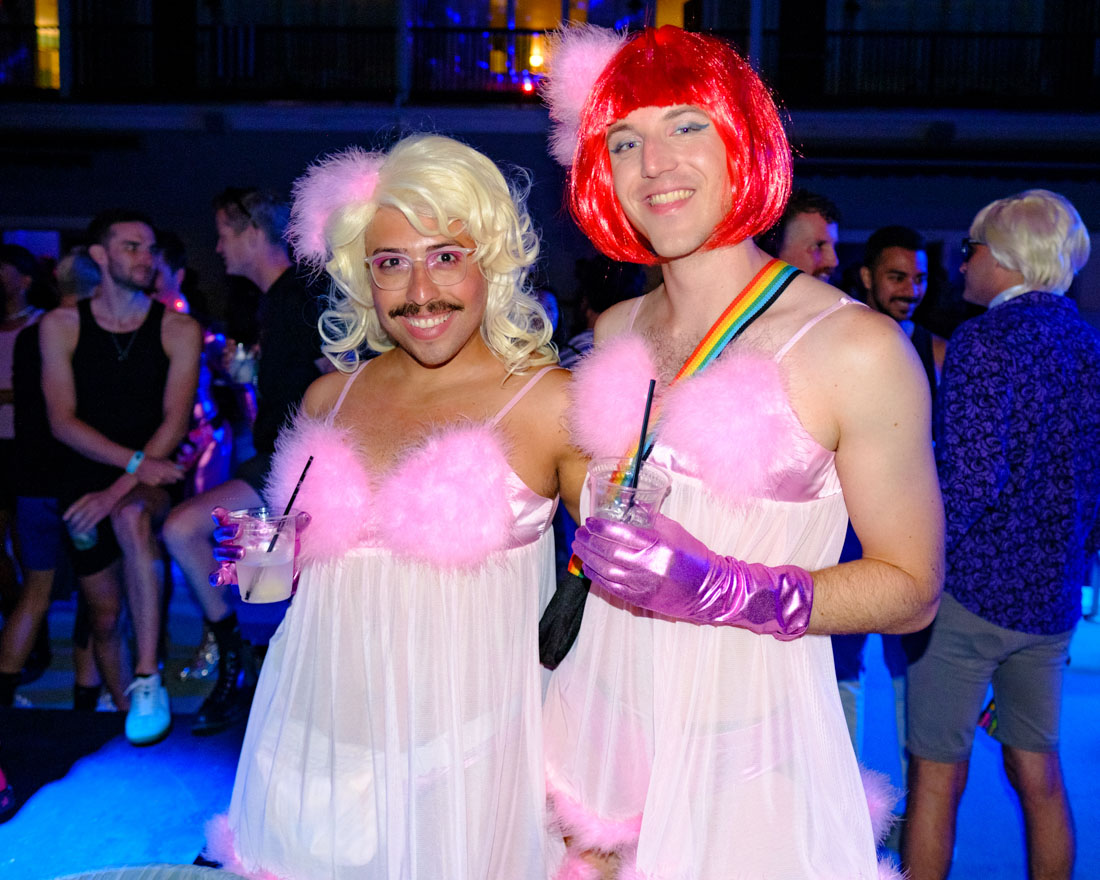 Pack your bags, we're going on an adventure

Subscribe to our weekly newsletter for the best LGBTQ+ travel guides, stories, and more.