Is Key West still gay? The answer to that question was a big "hell yes!" At least among the hundreds of gay men attending the Conch Republic's annual Tropical Heat celebration this past week…
Organized by the Key West Business Guild, this year's Tropical Heat was five jam-packed days of men-only events, including clothing-optional pool parties, dances, and drag shows.
The festivities kicked off with a clothing-optional pool party at Island House Resort. Among the attendees were Tropical Heat veterans David Morrongiello and Benjamin Ebba.
They first met while attending Tropical Heat in 2014, and there were immediate sparks. Morrongiello was visiting from New Jersey and Ebba from California. They began a long-distance relationship and now live together in New Jersey.
"We love attending Tropical Heat every year. Not only do we get to celebrate the anniversary of our meeting in Key West during Tropical Heat, but we get to re-connect with so many friends that we have made while attending year after year," said Morrongiello.
Tropical Heat is not just a tradition for many of the attendees but also for the sponsors. As part of its annual participation, Alexander's Guesthouse holds a fun theme party for attendees that doubles as a fundraiser.
The theme this year was Under the Big Top (pun intended), and the money raised via donations and raffle, including generous gift certificates for future stays at Alexander's, were given to Queer Keys, a community organization that works to support, educate, empower, and celebrate the queer community in the Florida Keys.
For its part, Bourbon Street Pub upped the sexual Ken-ergy with its annual line-up of adult entertainers. This year was no exception, as it hosted special performances by Ray Dalton, Aaron Trainer, Archer Croft, and Luis Logan.
There was also a lot of steamy action at Saloon 1's annual late-night party, where leather and fetish gear reign supreme.
Throughout the week, attendees also had the opportunity to see famed female impersonator Christopher Peterson perform at La Te Da and to attend drag shows with the saucy queens at 801 Bourbon Bar and Aqua.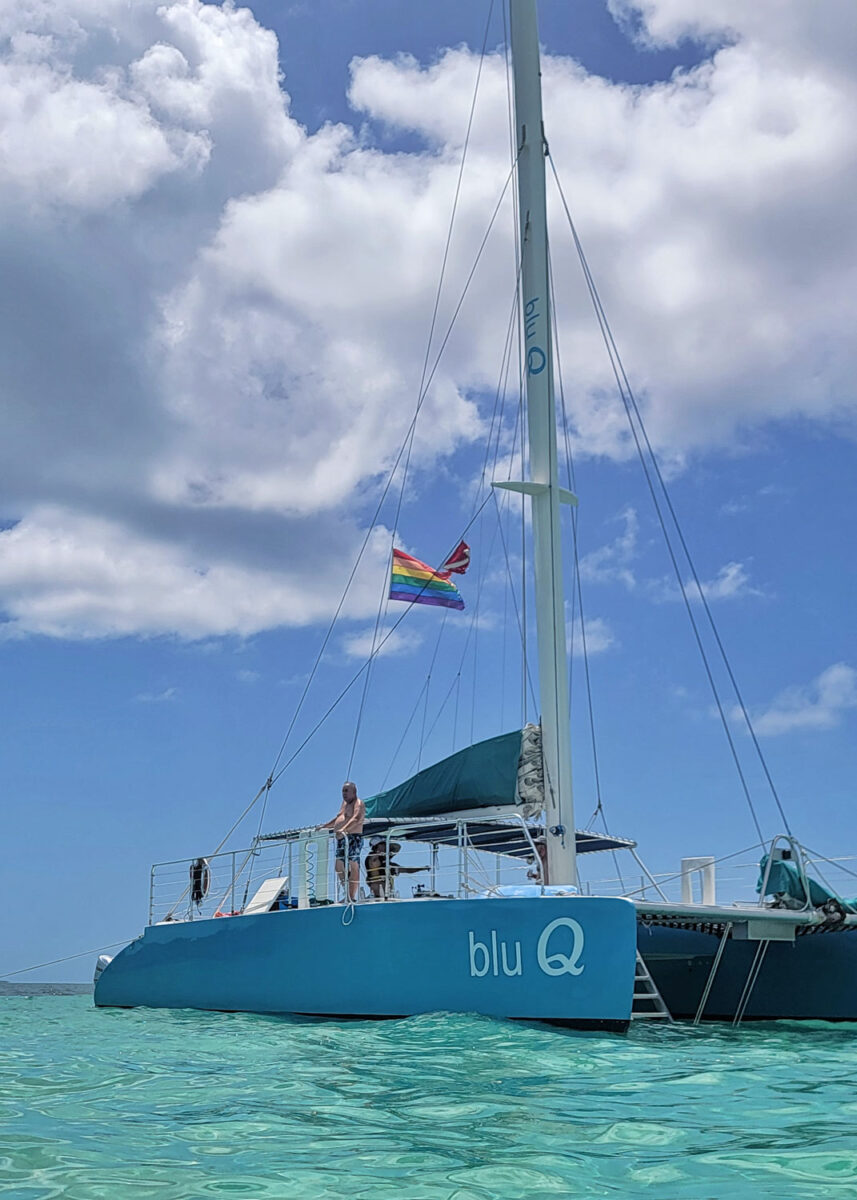 In addition, the Blu Q hosted a series of sailing excursions, including romantic sunset cruises and clothing-optional day trips to snorkel and relax on a sandbar surrounded by Key West's signature turquoise water.
Mark your calendars, Kens! Tentative dates for next year's event are Wednesday, Aug 7 through Sunday, Aug 11, 2024.
See more thirst traps…