It's no secret that gays love a festival. Events such as Burning Man or the many circuit parties on Fire Island and Palm Springs all come to mind. So, to help you plan your queer festival year, we've compiled a list of our favorites, from the beaches of Lesbos to an abandoned mine outside Berlin.
Equation Festival – Vietnam
April 7-9, 2023
Each Spring the festival takes over the Mo Luong Cave in Mai Chau, just a short 3-hour drive from the country's chaotic capital of Hanoi. Amongst stalactites, the Equation Festival features a stellar list of DJs from across the globe, but its focus is to showcase Asian-based talent from Tokyo to Bangkok.
Curated by co-owner of Hanoi's gay haven Savage, Ouissam Mokretar, the festival includes appearances from the drag collective and party Peach x Snug. The mystic cave is the perfect backdrop for all-night parties, mind-bending visuals, and of course meeting new friends.
WHOLE: United Queer Festival – Germany
July 28-31 2023
Located just outside of Berlin, at the Ferropolis complex, thousands of queer ravers dance throughout the weekend next to towering excavators and a serene lake with a beach. WHOLE Festival is unique as it's an incubator for queer collectives around the globe to showcase their music style, performance art, and perspective — collectives from Kazakstan to Colombia to Uganda curate stages of homegrown artists.
WHOLE is massive! Most of the 5,000 attendees camp on site where there are multiple stages including a floating one just off the banks of a sandy beach, an eerie forest portal stage full of dancing shadows, and one amongst the rusted remnants of the venue's mining equipment. Berlin-style hard techno and drum & bass rule the night while whimsical disco and bouncy house will have you twirling under the German sun. The site has community workshops woven throughout the weekend on anything from renaming your genitalia to how to get your hormones. The queer mecca even has a dedicated cruising area. Alternative drag, performance art, local food stalls, a local makers mart full of k*nk clothing, and many surprises that will result in a "gay gasp" awaits WHOLE attendees.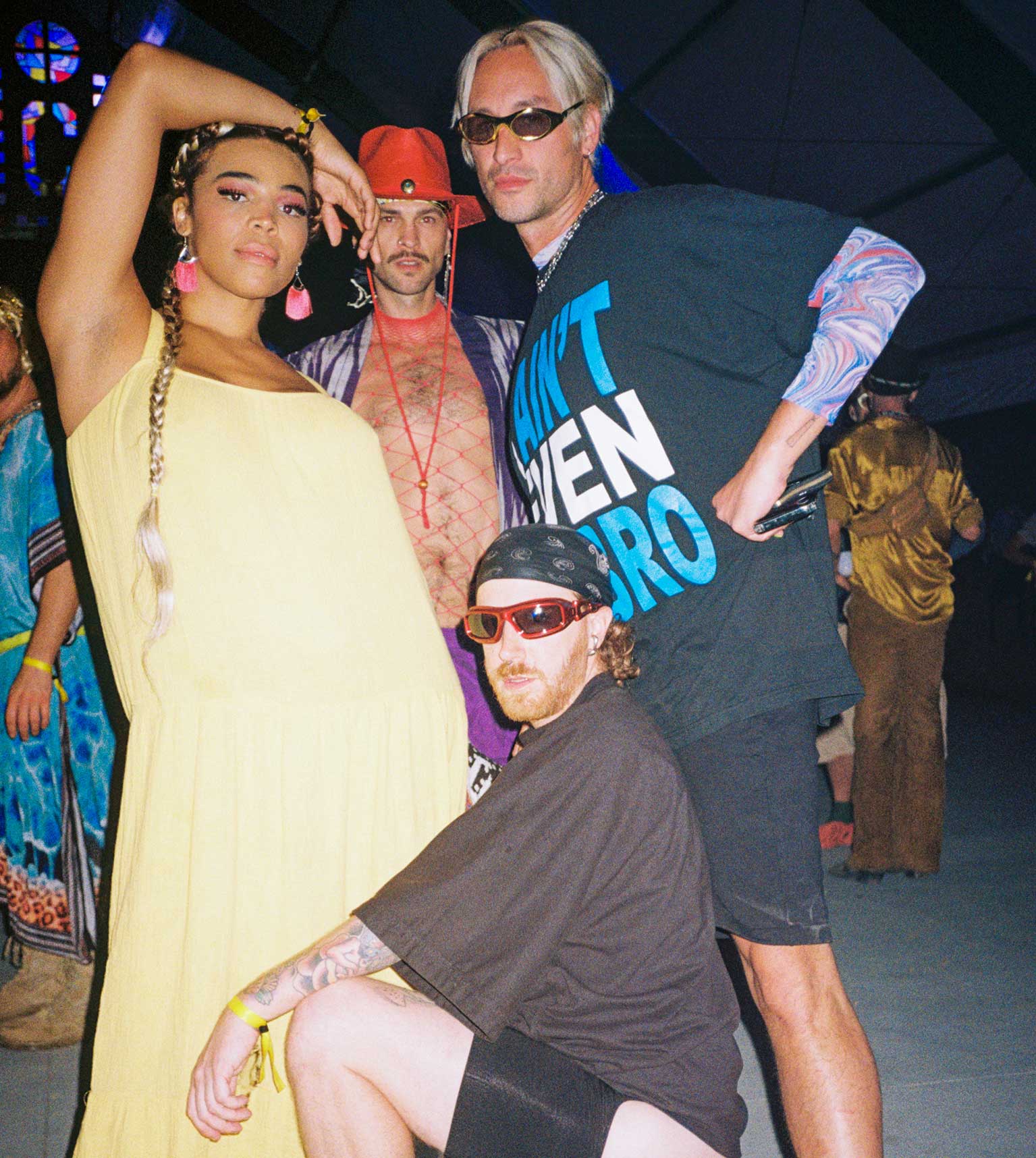 Camp Caftan – United States
September 14-16, 2023
From the creators of LA's Bear's in Space party at Akbar and Cub Scout at the Eagle LA DJs Perfect Lovers and Victor Rodriguez bring a sexy disco-filled campout in the San Bernardino mountains just two hours outside of LA. Camp Caftan takes place at a retreat center high in the mountains complete with a swimming pool, hiking trails, ambient stages, fire pits, dorm-style cabins, drag shows, and of course all night dance parties. Although there is no archery this is the closest you'll get to gay summer camp.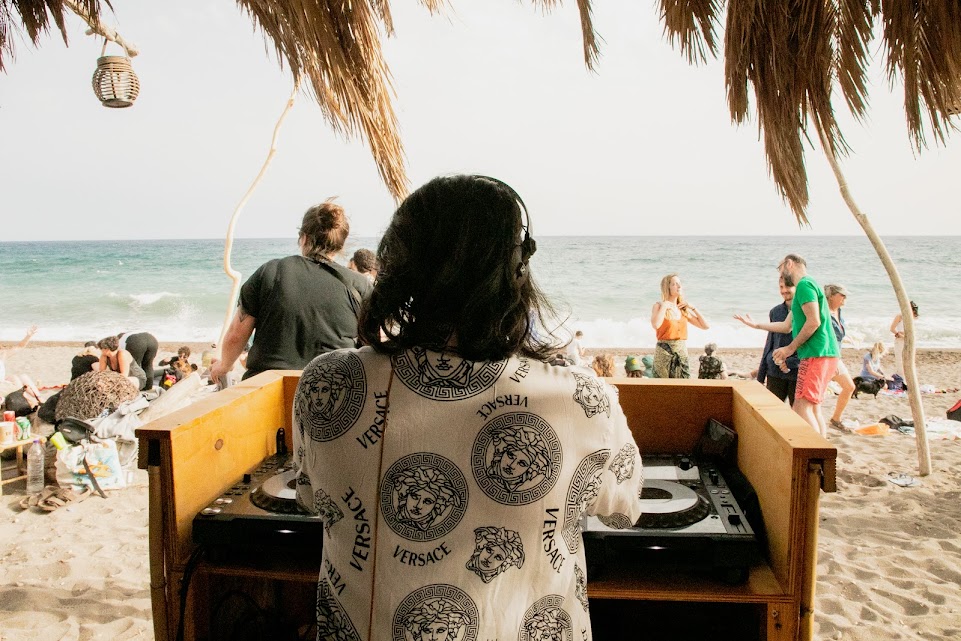 Queer Ranch Festival – Greece
May 22-27, 2023
What could be gayer than a party on the island of Lesbos in Greece? Just minutes from the village of Skala Erresos, the queer women's collective Ohana, throws an annual weekend party amongst the ancient Grecian sun and sand – Queer Ranch Festival. The organizers behind the popular Paris's Wet for Me Parties and Athen's Qreclaim collective will feature an art and clothing market, indie electro-pop bands, a volleyball tournament, rejuvenating yoga, workshops on meditation, a drag king showcase, an all-night dance party, and a hungover beach brunch. This intimate event even allows you to camp on the beach!
Coachella – United States
April 14-16 & 21-23
Get out your flower crowns for this headliner-heavy two-weekend festival in the desert outside of Palm Springs. Coachella Valley Music and Arts Festival draws over 120,000 revelers to dance under the sun and into the night amongst giant art installations and scantily clad influencers promoting their newest brands.
It's no surprise the festival is popular among a queer crowd since it books a wide variety of LGBTQ+ performers, has a BIPOC/Queer focused camp that offers "scholarships" to the festival, and is dangerously close to the queer mecca Palm Springs where there is a multitude of gay-owned businesses and accommodations.