Going to a Pride celebration is always best when you're wearing a new outfit. How do you show your pride? Perhaps you like to feel sexy, or you make a social statement or even step out looking a bit scandalous, pride is all about how you express yourself. We've rounded up our favorite new Pride outfits, all sold by companies that support the gay and trans communities year-round:
Is it a swimsuit? Is it underwear? Surprise, it's both! Addicted USA has unveiled its Swimderwear line, cut like underwear but made of polyamide (the durable material that is also used in bullet-proof vests), so these briefs won't lose their shape in water or after a long pride party. Of course they have that "push-up technology" in the pouch to deliver some extra lift.
Stretch Bib Overall Shorts, underU4men, $99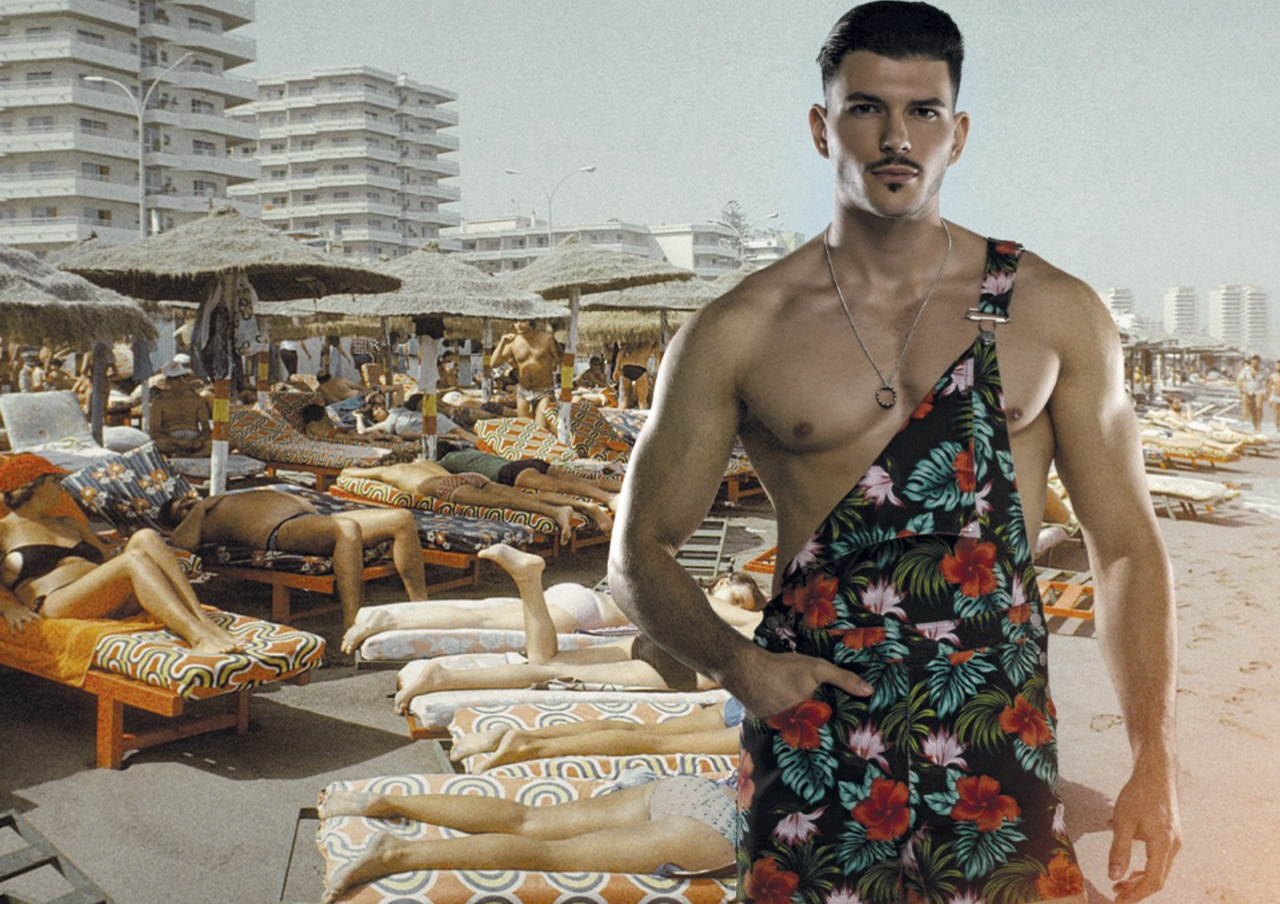 Stretch overalls are the must-have item for 2022, and Spanish designer Code 22 features these new Stretch Bib Overall Shorts, available in an array of prints and solids. The comfy lightweight fit is perfect for a day at pride or a night with friends. Available through underU4men, online or in-store in Seattle and Portland.
The leather community has been integral in the advancement of gay and trans rights in the U.S., and during pride season every self-respecting leatherman needs a good, basic harness Montrose Forge, one of America's great leather shops located in Houston, TX, has harnesses in a wide array of styles and colors, including red and pink, which are fun.
Liberty Short-Sleeved Retro Sport Shirt, Haute Butch, $89
HauteButch is a queer, Black-owned clothing company that sells masculine clothing cut for women's bodies, and the looks are spectacular. The garments are a little more pricey than clothes from a fast-fashion store in a mall, but the feel of proper tailoring is priceless. A simple cotton shirt can be very sexy when it fits right.
Holographic leggings, Funstigators, $69
The "meggings" craze was launched by straight men, ironically, who wear them to music festivals while adorning themselves in bright colors and sparkles, all made brighter and sparklier by the ingestion of mind-altering substances. Join in the fun with metallic snakeskin meggings from Funstigators, an LA-based shop on Etsy.