The good news about going hard on New Year's Eve is you can spin it any way you want. It's either a magical night foretelling bigger and better things to come, or a disastrous mess that means life can only go uphill in the new year. Still, we'd like all of you to have the former. So here's 8 tips for surviving NYE and successfully turning the page to 2014.
To create your own NYE experience, check out the GayCities NYE guide.
1. Pace yourself. 
Don't be that guy who falls asleep because he couldn't stop downing Moscow mules at 9:30.
2. Staying in isn't a sin.
If all the NYE hype (this post included) makes you gag, consider gathering some of your closest friends for a small party at home. It's cheaper and more intimate. Just don't be boring. Turn off the Times Square ball drop and do some shots.
3. Be unapologetic.
If your friends try to wrangle you into some lame houseparty and you'd rather be covered in other peoples' sweat, go for it. This is your year, damn-it. No need to justify.
4. Focus on the future.
No, you didn't get that promotion. Yes, you gained 15 pounds. Don't get hung up; life's full of disappointment. Keep your goals on the horizon and remember nobody's perfect. Ever. So get over it and have fun.
5. If you need to puke, puke rainbows.
On any other night you'd be cabbing it home about now. NYE comes but once a year, so buck up, find some listerine and get back on that saddle, champ.
6. Let go.
We spend so much time worrying about what other people think of us. Start off the new year with a fresh outlook and just do you to the fullest. You'll be surprised what can happen when you shed your insecurities.
7. Don't be afraid to go stag.
You're single on NYE. Again. It happens. That's no excuse not to enter the new year proud and confident.
8. Just because you came stag doesn't mean you should leave stag.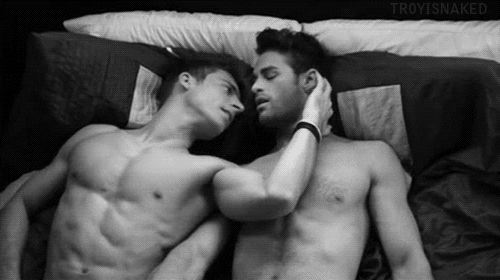 Use that midnight kiss to be bold and finally approach the guy you've been eyeing all night. Could turn into the best New Year's Day you've ever had.