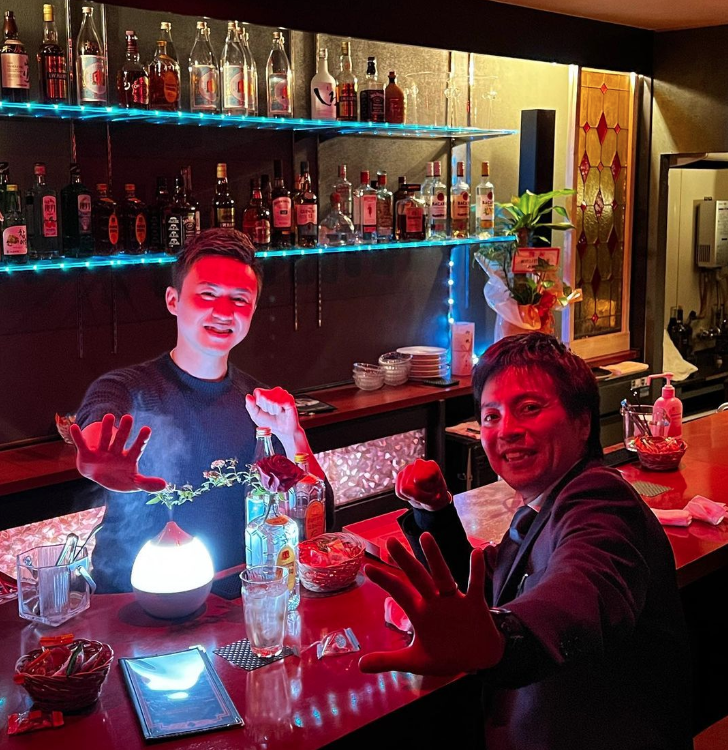 Resident Aiki Tanaka knew that the city of Yamaguchi needed a gay bar. So the Mr. Gay Japan finalist ensured that his community would have a place to call home by opening Tanaka Gay Kikaku last April.
Tanaka told local media he decided to open an LGBTQ-friendly bar in the Yuda onsen hot spring resort with the mission that it would "help foster better understanding about sexual minorities." As a gay newcomer in the conservative city, the 32-year-old boldly took it upon himself to build the community he wanted to see by creating one of the only queer spaces, though he welcomes any sexuality to have a drink.
Of course, the conservative region is not reflective of all Japanese culture. Despite same-sex marriage not being legalized, over twenty-two cities recognize same-sex partnerships, making them eligible for benefits and services. Ube is the only municipality in Yamaguchi's region to offer rights to gay couples.
Japan also participates in the Mr. Gay World competition and hosts its Mr. Gay Japan national competition to find the country's chosen international ambassador. We say this because Tanaka was among the six finalists selected for 2022.
Almost achieving such a gay honor, his decision to live in a conservative town might seem unexpected. But that makes his presence there all the more necessary. He was already using his platform to educate others about gay culture and encourage empathy.
"I love the historical climate of Yamaguchi so much. So, I want it to be a more livable city for me," Tanaka said to Japan's fourth-largest newspaper, Asahi Shimbun. In doing so, he is making his neighborhood more welcoming to others like him. The gay activist said he was inspired by the queer community in Spain and his tenure as a member of the regional revitalization.
Tanaka reflected on coming out to his mother, making the brave decision upon turning thirty. His mother had received a letter and a comic book titled "Uchi no Musuko wa Tabun Gay" (I think our son is gay). In true motherly fashion, she confessed having already known.
Naming his bar Tanaka Gay Kikaku embodies the owner's playful directness with language to get his point across. Hopefully, the visibility planted in Yamaguchi will grow the seeds of change.
Related: