GayCities encourages you to stay safe during the Covid 19 pandemic. If you choose to travel, we recommend that you follow all CDC Travel Guidelines and adhere closely to all local regulations regarding face coverings, social distancing and other safety measures.
Remember that early 2000s song about letting the dogs out? Well, this is where they go in Seattle. Workers wear puppy masks and leather gear all while helping patrons shop for fun fetishes. Leather not your thing? Take a few paces down the street and land at Babeland, an unstuffy adult store offering a section for literally everyone.
Hands-down, the most gorgeous, LGBTQ-friendly bed & breakfast goes to Gaslight Inn. Owner Stephen Bennett designed the Victorian-inspired abode as a place for queer travelers to call home for a night or two. In addition, the bed & breakfast has Seattle landmark status and is walkable to Capitol Hill's finest restaurants, bars, and shops.
RELATED: Pools, a desert playground and Palm Springs film fest. What could be better?
Saint John's Bar & Eatery – dinosaur-obsessed dining
Some call it the gayest gastropub in Capitol Hill, others simply love a good Jurassic Park-themed date night. Drop in for a bite, breakfast, lunch, or dinner, and expect T-Rex murals, delicious grub, and rainbow flags.
Big Little News – a very queer neighborhood bodega
Founded by LGBTQ nightlife entrepreneurs Joey Burgess and Tracy Taylor, this little Capitol Hill shop offers a big selection of specialty magazines, beer, wine, champagne, gifts, and snacks. Perfect for a pit stop between bar hopping.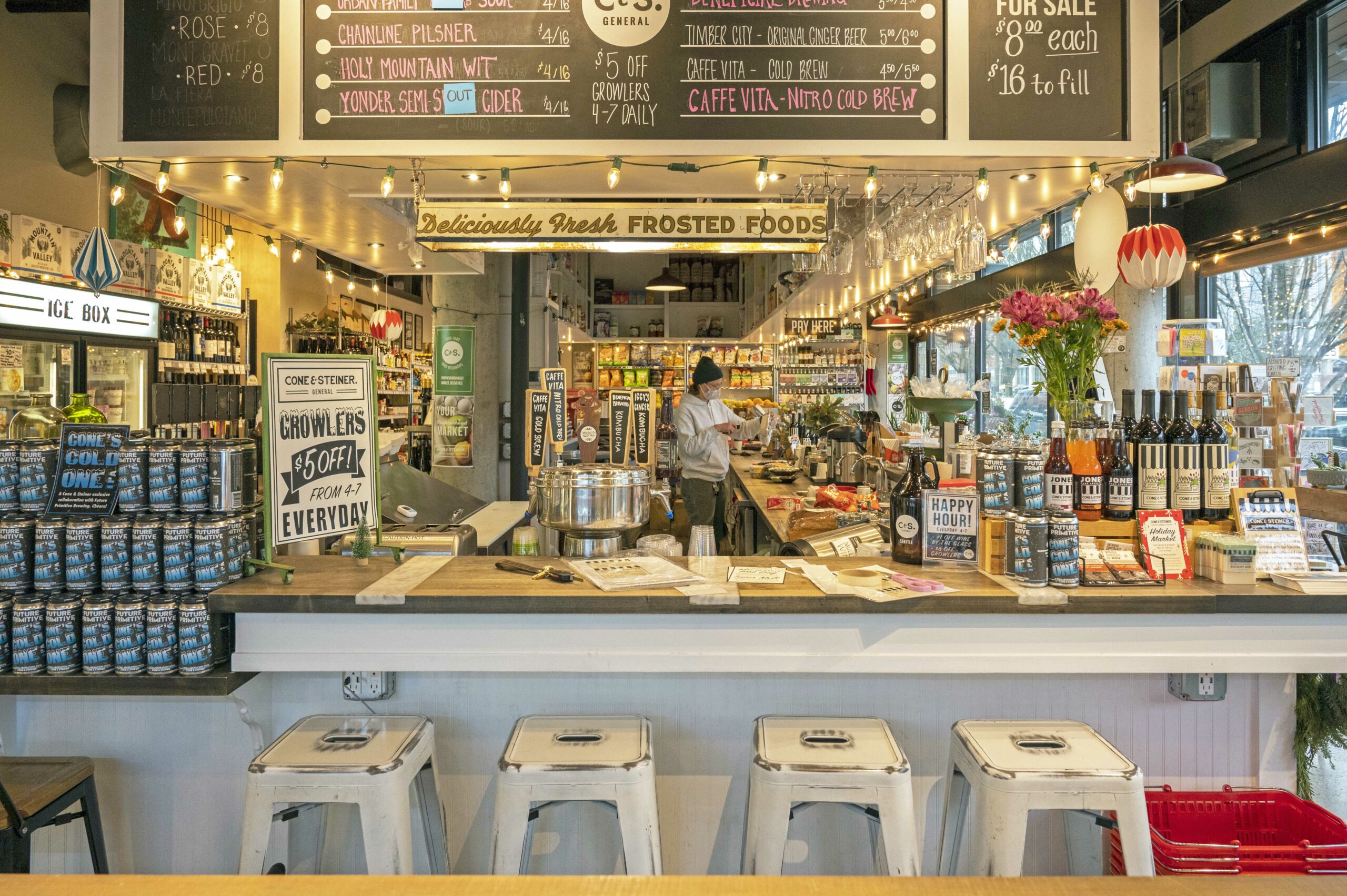 Inspired by her great-grandfather's drive and need for community, this is queer owner Dani Cone's concept of the corner store. The exterior is welcoming with fresh flowers and ripe produce. Step inside and plan to spend 30-minutes or more looking around at the local selections of beer, ice cream, and curated foods.
UP NEXT: Capital Thrill and more