GayCities encourages you to stay safe during the Covid 19 pandemic. If you choose to travel, we recommend that you follow all CDC Travel Guidelines and adhere closely to all local regulations regarding face coverings, social distancing and other safety measures.
Prides across the world reported larger crowds than ever, which meant lines to join marches and get into rallies in places like San Francisco and Los Angeles. (And we don't mean Trump exaggerations!)
This year had a decidedly political tone. But jubilant celebrations reminded us all that there's hope in numbers. And Pride season is hardly over. Check out the GayCitie Pride calendar.
See GayCities' Top 50 Pride moments so far this year.
1. No More Lies — San Francisco 
2. I really do care, do u? — New York City
3. I adore my lesbian daughters — New York City
4. Kiss me I'm gay — Nashville
5. Apple's gay CEO marching in Parade — San Francisco 
6. My son is gender creative and fabulous — Miami Beach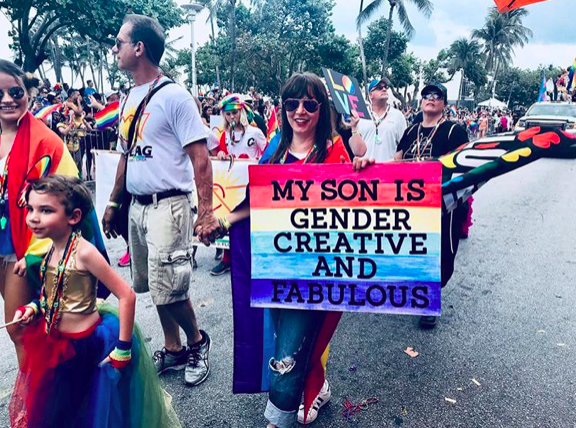 7. I hope you know how loved you are — Toronto
8. Amsterdam Rainbow Dress promoting awareness of homo-, bi- and transphobia. — San Francisco 
9. We are not a brand to be sold — San Francisco 
10. I Do — New York City
11. Abolish Ice — San Francisco 
12. Lena Waithe's MET Gala rainbow cape goes graphic t-shirt — San Francisco
13. Fag Hag against Fascism — New York City
14. Queers Proud — Toronto 
15. Reunite Families — San Francisco 
16. We refuse to be invisible — New York City
17. All Families Matter — Chicago
18. No Shame — Twin Cities
19. My son has made me a better man — Chicago
20. Shoot loads not guns — New York City
21. Orgasm is a human right — San Francisco
22. Trans Lives Matter — Chicago
23. Go Vegan for Earth's — San Francisco
24. We proudly support bun on bun & dog on dog — Chicago
25. Love wins — Toronto
26. Beautiful, badass & bisexual — San Francisco
27. I love my trans son — Toronto
28. Stand up and stand out — New York City
29. It's not a witch hunt — New York City
30. Proud Pants — San Francisco 
31. Fun bus — New York City
32. More love, less hate — San Francisco 
33. Who gave you permission to be so cute? — New York City
34. Stop stealing our haircuts — New York City
35. We do care we vote — Chicago
36. No bigotry, hatred, or prejudice allowed … Reminder: It's 2018. — New York City
37 & 38. Oh no everyone is so hot & Best Bi — Twin Cities
39 & 40. I'm mommy, she's mama & I'm mama, she's mommy — Twin Cities
41. Standing tall — Denver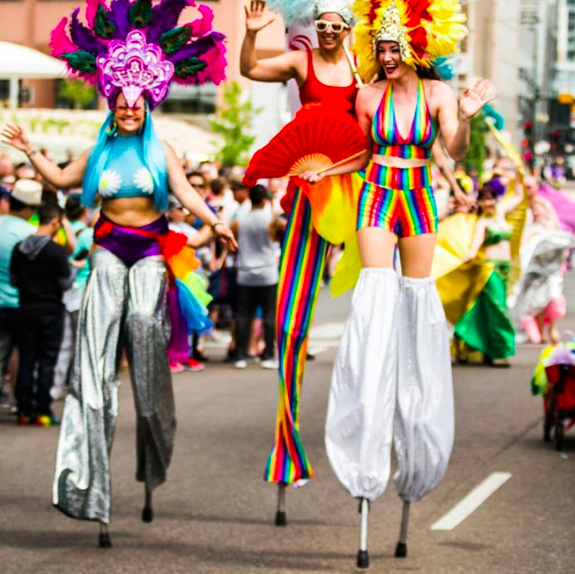 42. Spread love — St. Petersburg
43. Love has no gender — San Francisco
44. Love comes in every color — New York City
45. God has no religion — Miami Beach
46. Glittering with pride — San Francisco
47. Know your history — Portland
48. Jesus has pride — Milwaukee
49. Animals don't discriminate — Central Alabama
50. Fear & hatred of "aliens" and queers is illogical — San Francisco