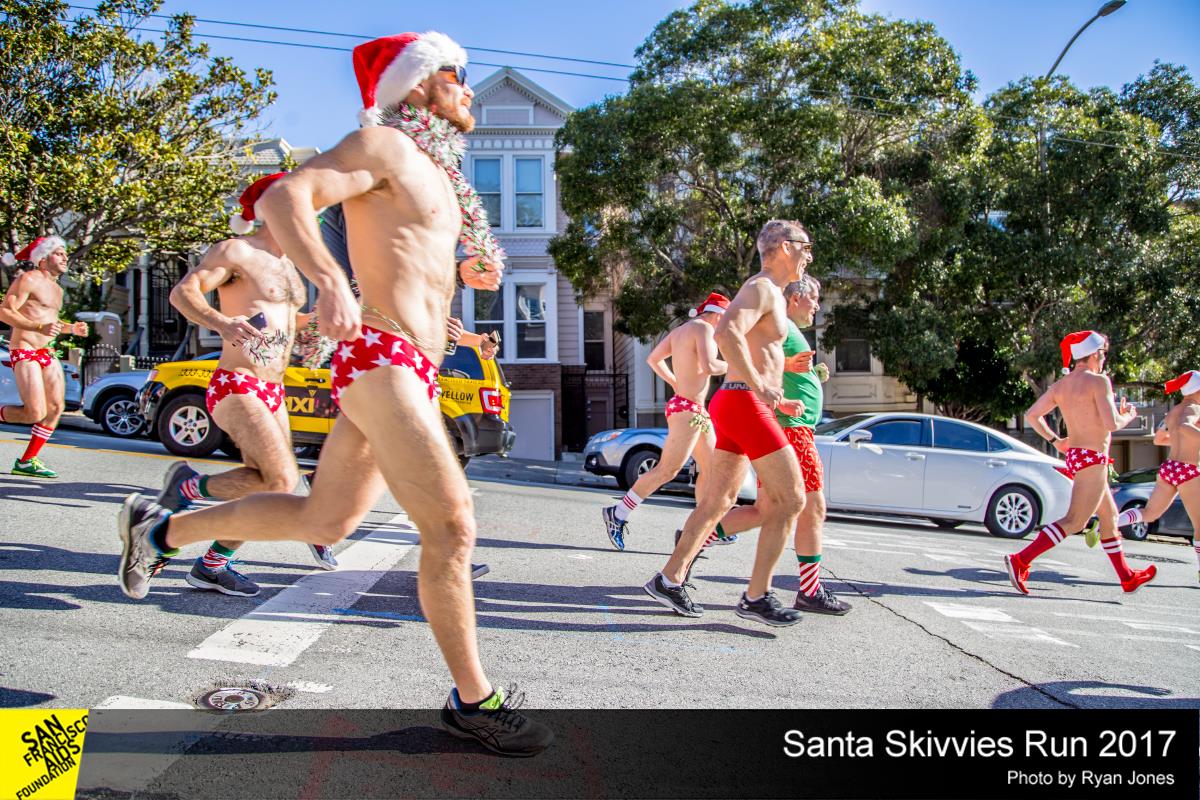 These Santas know how to shimmy down the chimney (and around the block) for charity. Across the US, no matter how frigid the weather, hot guys stripped down for good causes.
Santa Skivvies Run in San Francisco (pictured above) fundraised to provide free HIV testing, prevention, and support services.
Atlanta's Santa Speed Run raised raised over $70,000 for a nonprofit providing an all-expenses-paid journey to Walt Disney World for children with chronic and terminal illnesses and their families.
Check out galleries of sexy Speedo Runs and a touch of history on how it all started…
San Francisco Santa Skivvies Run
Boystown, Chicago, Santa Speedo Run
Santa Speedo Run Fun Fact: What started 17 years ago with just five stripped-down guys running around Boston has grown into an annual holiday tradition.