On a recent trip to Memphis, I ran into the most adorable gay couple, Brandon and Garrett, enjoying the lovely spring afternoon with ice cream from Sweet Noshings in Overton Square. They wondered if they should conceal their identity because I caught them playing hooky from work.
Call it serendipity, or just plain luck, but Brandon and Garrett were treasure troves of gay info on Grind City.
When I asked them where LGBTQ travelers might feel most welcome in their town, Brandon happily replied, "Honestly, everywhere!" The entire city of Memphis is pretty accepting of gay people, though they both consider Cooper-Young the official gayborhood. Of all the bars in that area, Brandon says he prefers Slider Inn on Peabody Avenue for its Jameson slushies. "They're soooooo good." 
"There are tons of local bars that aren't technically 'gay' but are pretty accepting," Garrett explains. "One of my new favorite bars is actually at the very top of The Memphian, it's called Tiger and Peacock. They serve you drinks based on your zodiac sign."
If astrology isn't really your thing, around the corner from the Memphian you'll find plenty of cocktail and dining options at Overton Square. Try classic Southern favorites while listening to the blues at Lafayette Music Room, get your burger fix at Belly Acres, or earn your stripes inside the Zebra Lounge. This elegant yet intimate piano bar features local musicians seven nights a week.
On top of Overton's gastronomical venues, you can catch a show at one of the dozens of local theaters nearby–this neighborhood is quickly becoming Memphis' new theater district. Or on a warm night, which are most nights in Memphis, cuddle up next to your sweetheart at an outdoor movie screening. 
A few blocks from Overton Square, you'll stumble upon the city's Pride and BLM crosswalks. A reminder that Memphis is home to one of the largest Black communities in the country, and the site of many important moments in Civil Rights History, these two crosswalks have been painted side-by-side. 
Just a stone's throw from the crosswalks in Midtown, you'll stumble across the city's most popular leather bar–Pumping Station. This neighborhood watering hole has an easygoing vibe with bar snacks and darts in the back. "I went to Pumping Station twice in the last two weeks!" Garret tells us. Though he doesn't recall most of his time spent there. (Those drinks must be strong!)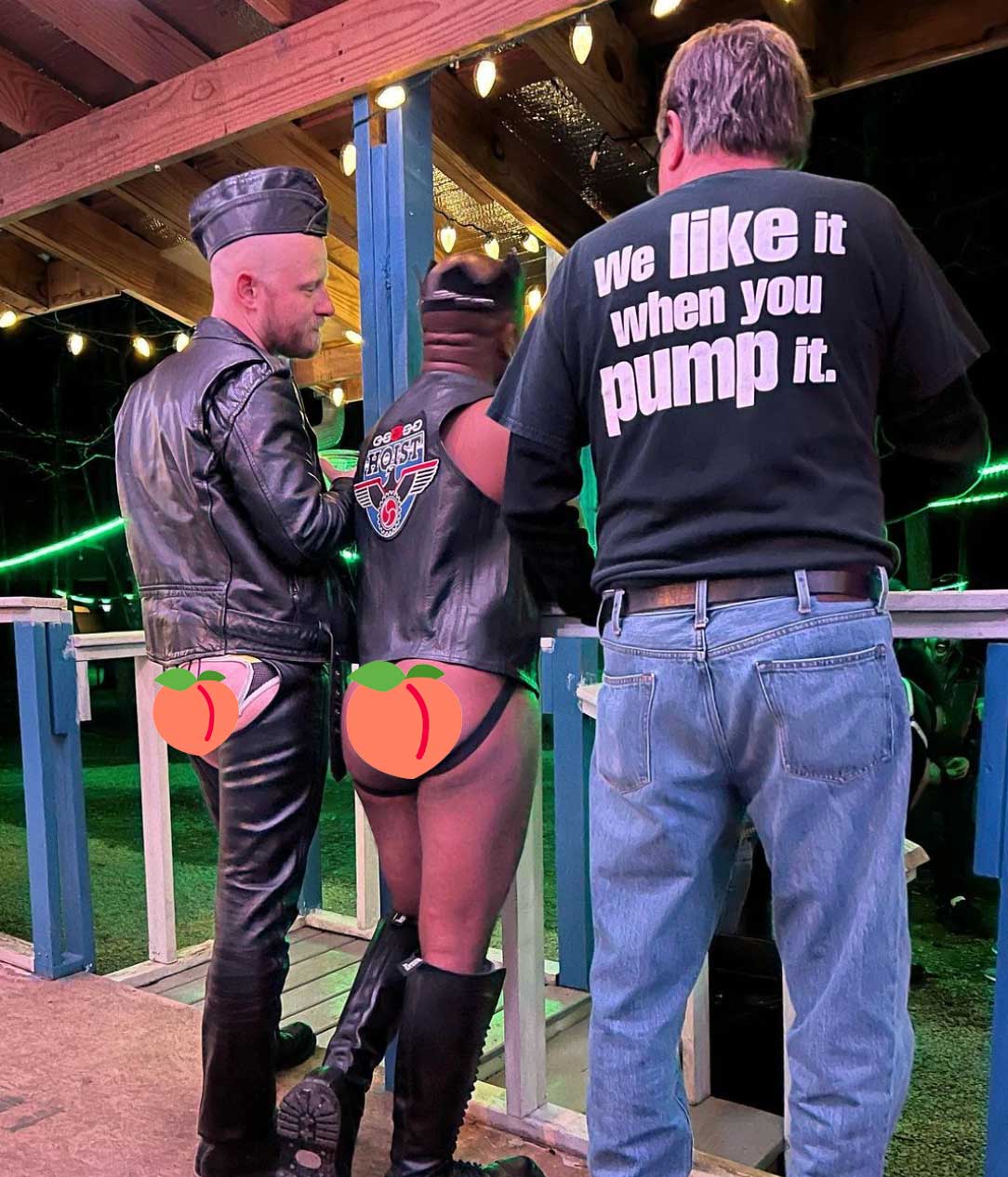 "Atomic Rose is fun. They have good brunch and drag bingo on Sundays." Brandon adds a great suggestion, though he was hardpressed to think of another outwardly gay bar for our list. "The gay community in Memphis and the scene are pretty small," he says. "There aren't a lot of big places to go out. Many gay clubs that open up don't tend to last long, but DRUS has been around for a long time." 
Down the road from Pumping Station, you'll find DRUS Place, Memphis' oldest gay bar. In addition to karaoke, open mic nights, and drag shows, DRUS is the unofficial rendezvous spot for Pride after parties. DRUS stands for diversity, respect, unity, and service, delivering those values to Memphis' LGBTQ and allied communities alike.