Summer may be in the rear view mirror, but fall is a great time to get away for a weekend. There's a delicate art to the perfect weekend trip — it's got to be close enough to be convenient, but far away enough to really feel like you've gone somewhere. And you should never need pack more than a bag.
Here are 10 worthwhile destinations…
Generally, the adage about not going to small towns when you're looking for queer-friendly travel is a smart one, however, there are some small towns that welcome and charm gay travelers with a relaxed and laid-back vibe. Asheville, North Carolina is one of those places.
If you find yourself across the pond, Manchester is the great gay town a quick hop from Liverpool and London. You'll find a vibrant theater scene, scandalously glittery nightlife and an active, supportive community for people of all stripes–all just a short jaunt away from the big city.
When people think of New Orleans, Mardi Gras is the first thing to come to mind. But this city is a fun place to play year-round with its liberal open container law, large and diverse group of bars open 24-hours a day. You'll find all types of people here from the youngest ("are they old enough to be in here?") to those that have been around the block a time or two.
If you live in San Francisco or Northern California at some point you will make it to the Russian River. The town of Guerneville has been a gay resort area since the early 1970s and features a number of gay hotels/resorts and campgrounds as well as a collection of small but popular bars.
Vegas is a city famous for reinventing its nightlife in real time. Shows open and close all the time, bringing big stars out to the desert (Britney? hello), and nightclubs are always trying to be the next "thing." Las Vegas is actually the perfect weekend city, because two or three days is the most time people can normally spend there before trouble starts–or refuses to end.
Austin is an oasis of liberal lifestyles in Texas and the perfect getaway from nearby Houston, San Antonio or Dallas. The numerous universities and the city's strong tech industry make for a vibrant crowd and it seems like there are people from everywhere here. The city prides itself on being the place for live music, and it doesn't disappoint.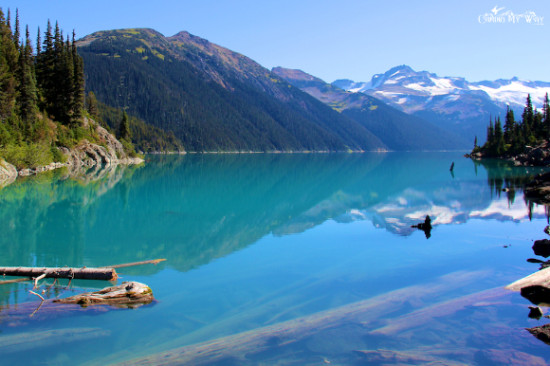 If mountain escapes are your thing, Whistler has much to offer the refined traveler. Adventurous outdoor activities, world-class restaurants and a nightlife scene that is admittedly straight, but welcoming nonetheless. That is, unless you go for the annual Whistler Pride and Ski Festival. That's another story entirely.
With her ancient white washed buildings, banging nightlife and lush beaches, Sitges sits a brief 45 minutes south of Barcelona as one of Europe's gayest–and largely undiscovered–gems.
Together, Sonoma and Napa are the second most visited destination in the state of California, coming in right after Disneyland. It is a quick and scenic drive from San Francisco to wine country and on almost any weekend you'll find small towns in Napa and Sonoma populated with visitors, a significant proportion of whom are LGBT.
PV is simply that perfect mix of sunshine, speedos, great food, tasty cocktails, partying and relaxation. And if you get the sense that the entire town feels gay as Christmas, that's because it is. Let us know which other destinations are worthy of a weekend getaway in the comments section below…